Apple now allow you to virtualize OS X Server instances. While your virtualization options are limited, it's very easy to set up on your existing OS X Server.
This is an virtualized OS X Leopard Server guest running in Parallels Server on a host OS X Leopard Server. You can see that the guest system is treated similarly to other Windows and Linux VMs in the Parallels Management Console.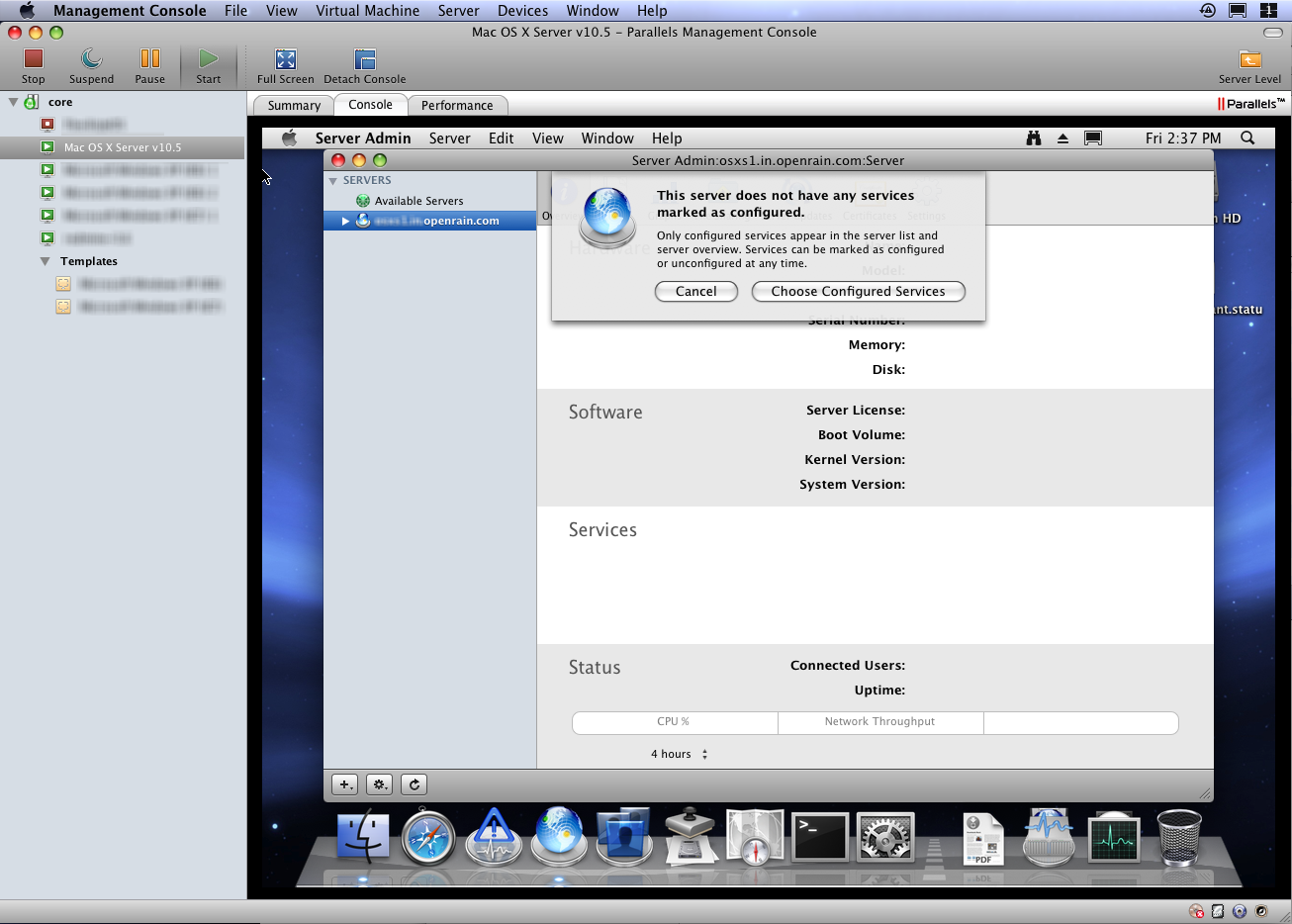 Note that a distinct serial number/license seems to be required. The serial number for the host machine will not validate (I thought Apple was going to allow one VM instance???), so to use the sweet service configuration tools available in Server Admin, it appears you'll need a separate license for now.