Twice as much balloon help!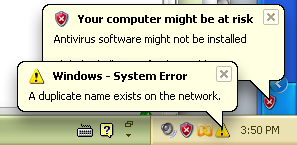 My current testing environment for JumpBox development uses two Windows XP virtual machines on OS X under Parallels coherence mode: one with IE6 (gold taskbar on the bottom), the other IE7 (blue taskbar on the right). While they perform sufficiently with 4GB physical RAM, the constant nurturing required to keep these retards up to date and complaint free is ridiculous, given I only boot them once every couple weeks. Dyslexia also arises when each instance periodically "forgets" I'm using a Dvorak layout and reverts to QWERTY, even when sitting idle.
It's the little things that drive one nuts. Office 2004 for OS X, for example, sets the bar really low for usability, quality and elegance. Full-screen mode?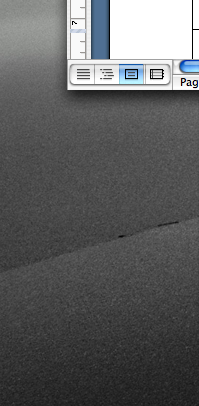 ..I guess not. And I won't be inserting any cells into this table, either…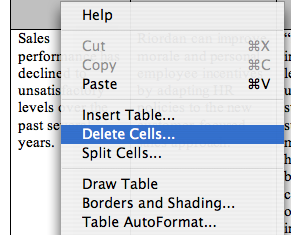 Given a choice between A and A, I think I'll choose A.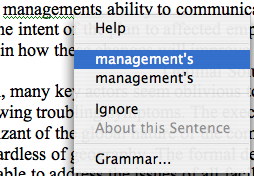 Waaaaay too much of this stupidity plagues Office. Not that Microsoft has much motivation to fix it, but it's still sad to see such crappy software in wide-spread use.
preston.rant_mode = false