I received this little note from my Mac today.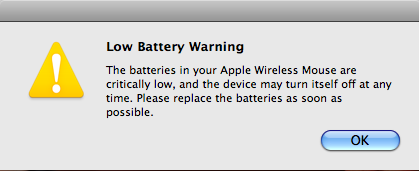 This made me feel all warm and fuzzy inside despite the interruption of my work because it satisfies my general criteria for displaying error messages to users.
A graphical severity indicator is given so I know whether or not to care.
It provides a

succinct, human-readable desciption

of the issue. (No "ERROR CODE: 23DD8" crap which is meaningless to the user.)
An

immediate, resolvable course of action

is given to the user. Providing this makes the user feel empowered and accomplished for acting. Neglecting this makes the user concerned and irritated.
A

description of future symptoms

is given for when/if the user does not take the suggested course of action. This gives the user reason to do what you're asking.

It shut up

about the issue when I clicked OK and let the failure happen like it told me it would. When I noticed my mouse wasn't responding I immediately remembered why.
The dialog is in stark contrast to this nifty gem constantly pooping out of my Solaris kernel..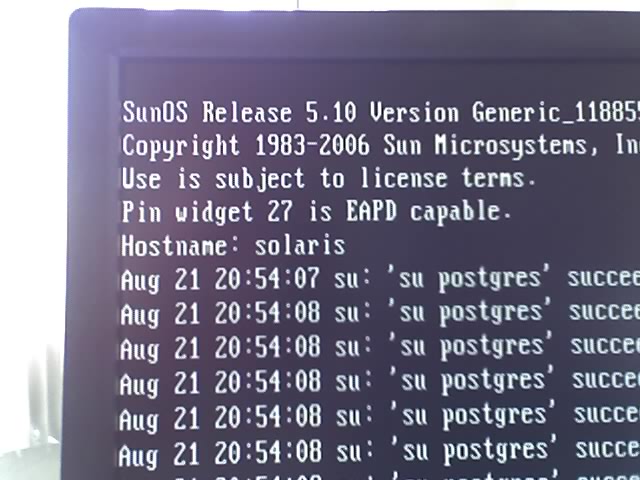 "Pin widgit 27 is EAPD capable."
WTF??? What the heck is a "pin widgit" and why do I care if it's "EAPD capable"? Is this even a bad thing? Do I need to do something here? What happens if I ignore this, which I most definitely will since I have clue what it's talking about? Why does it tell me this every time I start the machine?
Criteria failure on all counts. Bad computer!