For those of you riding the social media train, let's connect!
Personal
Professional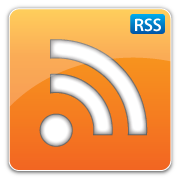 Pretty much all of OpenRain's Q2 internal efforts boil down to tomorrow's open house: a massive milestone date where all our startupy HR, legal and infrastructure tasks are done, and we consider ourselves a properly running software development company under a new brand. OpenRain 1.0 is neither a product nor service, but a state-of-being which represents our transition from a-bunch-of-dudes-hacking-on-web-projects to a-bunch-of-dudes-hacking-on-web-projects-really-freaking-well. We're kicking off this exciting new period with a catered open house tomorrow.
We're also launching several new sites today. First is our main landing page, www.openrain.com, updated with our new logo and color scheme. Second is blog.openrain.com, which we'll be using for upcoming public event announcements, non-NDA'd project links and technical resource for our officially supported software.
Subscribe to the OpenRain feed using the ridiculously large RSS button on the right.