I recently won one of a thousand pairs of TOMS shoes courtesy of a joint promotion in conjunction with Gowalla and AT&T to celebrate TOMS 1 millionth "shoe drop". (It's basically like the "One Laptop Per Child" program, but for shoes.)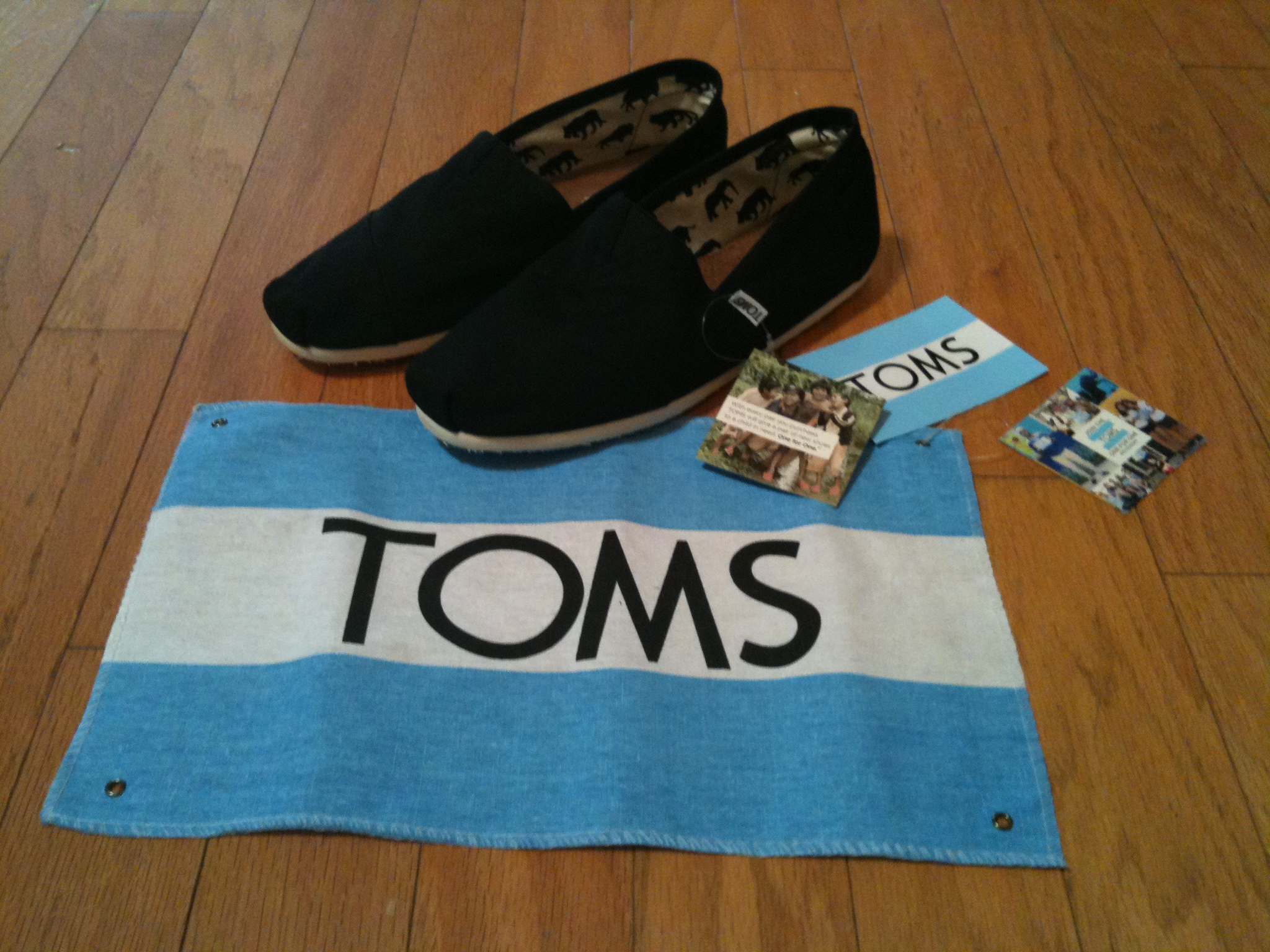 From the TOMS website:
"TOMS Shoes was founded on a simple premise: With every pair you purchase, TOMS will give a pair of new shoes to a child in need. One for One. Using the purchasing power of individuals to benefit the greater good is what we're all about. The TOMS mission transforms our customers into benefactors, which allows us to grow a truly sustainable business rather than depending on fundraising for support."
Thanks to TOMS, AT&T and Gowalla for the free shoes and I wish you the best of luck in the program!